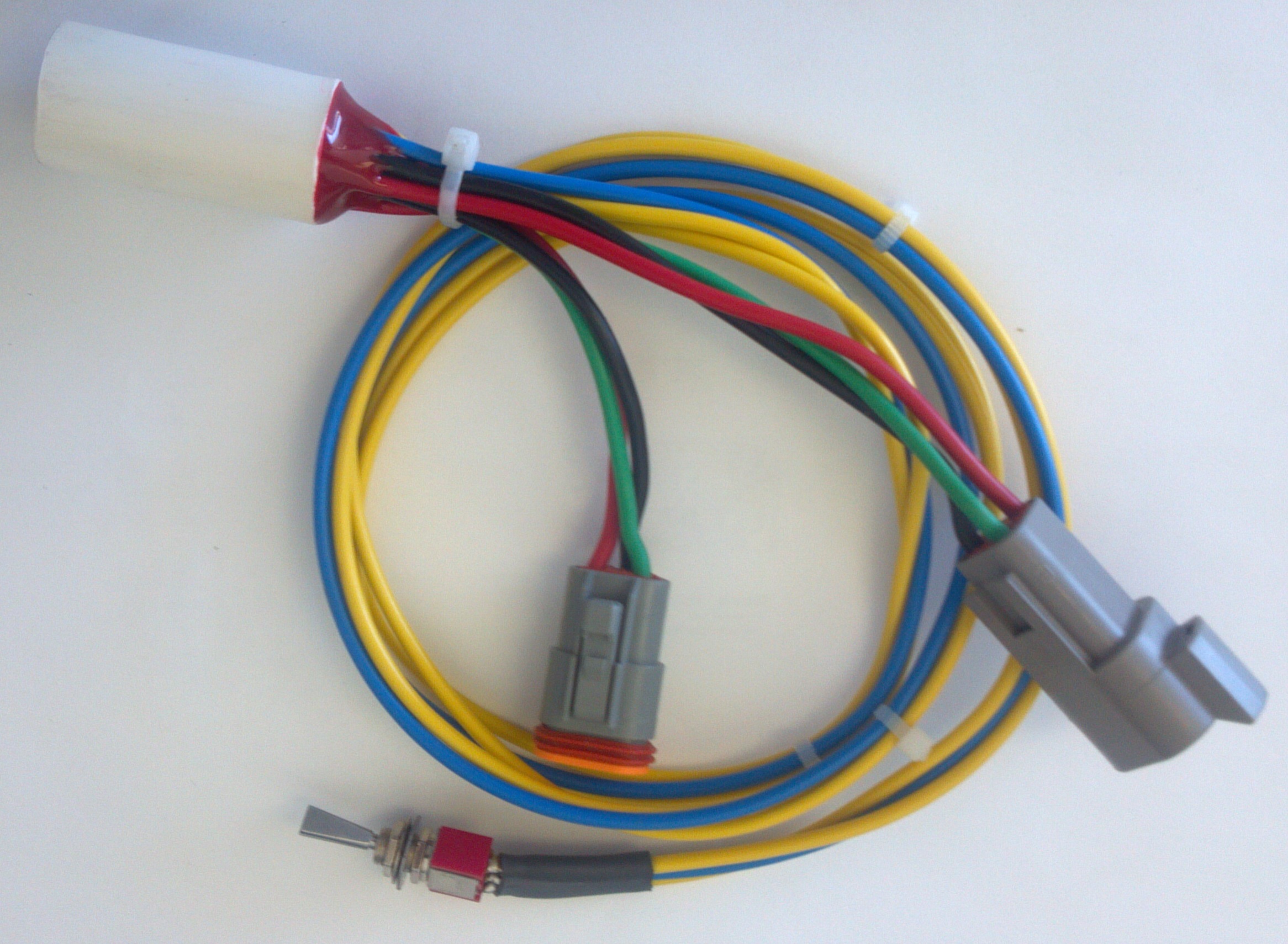 Shelby Control Systems 2Speed Kit designed for Club Car (IQ)™ carts
All new 2Speed Units will have 3 speeds, They will still be called the 2Speed Unit.
This 2Speed Unit now allows you to have Three speeds on your Club Car DS and Precedent IQ™ model carts, while utilizing your stock controller and motor; no other modifications are needed. This switch selectable 2Speed Kit gives you speed code 4 comparable speed (up to 19.6 mph), along with your current speed (codes 1 - 3) and a default 8 mph (when switch is in the center posistion). This new Kit comes complete with harness, and is a 10 minute plug in install. The Advantage of three speeds is that code 4 speed (up to 19.6 mph) with high speed Regen braking (does not kick in with normal running), and your present speed code with Regen braking, and now a default 8 mph speed all this with the flip of a switch. These units can be switched while in motion.

If you want speed and have kids or grandkids, this is the safe way to speed up your cart. You still have the stock speed or a default 8 mph for the times the kids are around your cart, and if you live in a hilly area, then this kit will allow you to use the motor braking to save you carts' brakes and will provide more positive braking.

Dealers must pay Club Car™ for a speed code 4 password, then charge you for this password and for programming your cart. These charges can cost you as much as $150.00 or more.

Each unit is tested twice! once at the time of manufacture and again at the time of shipping. These units are tested @ twice the speed of a stock motor running at full speed. This is done using a test bench, which includes programmable pulse-train and oscilloscope; testing is done for both output voltage and waveform quality. These 2Speed Units are complete units; the unit pictured includes harness at $86.00 + shipping. These units include 3 posistion remote operated switch.

These units are for stock DS and Precedent IQ™ model carts only, if your IQ™ cart already has speed code 4 programmed, or if you have a high speed magnet or any other speed device installed this unit will not work. The first part of your serial number must start with an AQ or PQ for this unit to work this designates an IQ™ system.
2Speed Unit
Shelby Control Systems 2Speed Unit plugs into the existing harness without cutting any wires.
Harness Connections!
Harness connections are as follows: Put the Tow/Run switch into Tow mode then unplug the motor speed sensor on the back of the motor and plug the 2Speed Unit into these two existing plugs. Make sure that on each plug the red, black and green wires are aligned with each other. Then wire tie the white plastic part to the frame rail, run the 2Speed switch into the battery compartment or mount where you please and your done. Do not hold the switch by the bat handle when tightening or installing, this could break the toggle switch.



Returns will be accepted for 14 days after purchase.
This Two Speed Kit is for Club Car (IQ)™ Carts, it will not increase torque, or speed going up hills. This unit is not for Club Cars™ that already have speed mode 4 program.